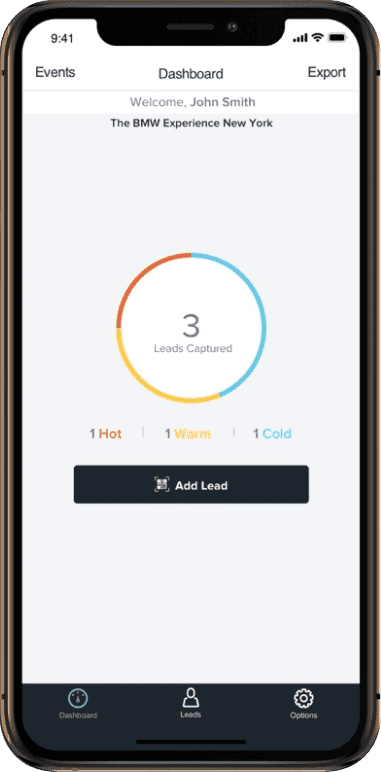 Quickly Scan a Name Badge QR Code for fast & efficient networking!
Our incredible Lead Scanner App lets you scan and store Attendee, Exhibitor & Sponsor contact information instantly!
As you network with other attendees, you simply aim your smartphone device at the QR Code on their Name Badge. This Quick Scan will capture all of that individual's contact information including Name, Company, Job Title, Email, Mailing Address, Phone & Industry for you to follow up with after the Expo.
Now you don't have to worry about carrying (or losing) and keeping track of business cards – everything is stored in one convenient digital location. At the end of the show, you can export all of the information as a CSV file and then upload it to your address book and/or email marketing database. Networking made EASY!
Attendees: To purchase our Lead Scanner App, please be sure to purchase a badge that includes the Lead Scanner App when you register.
App Instructions: Download
App Download: