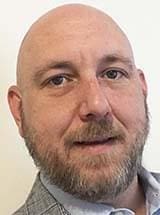 An interview with:
Jason Williams
Community Director
Ipswitch
All B2Bs approach customer loyalty differently. For those just beginning to actualize a real loyalty strategy, it's a challenge to figure out what loyalty should mean to them. Jason Williams, community director for B2B software management system Ipswitch, spoke with eMarketer's Caroline Cakebread about how Ipswitch defines customer loyalty and the teams and processes involved in creating loyal customers.
What does customer loyalty look like at Ipswitch?
We use the term brand advocate more often. What it boils down to is getting customers to talk about our product naturally in conversations with their peers or tweeting about it without us prompting them. Nothing beats word-of-mouth marketing.
What does your day-to-day strategy for creating brand advocates look like?
Once the customer purchases a product, we have a series of outbound phone calls and emails to make sure implementation is going smoothly. Those happen after 30, 60 and 90 days, and then we move them into our customer community.
People used to get badges for doing certain things and gain recognition within our peer-to-peer community of B2B marketers. Part of my job is bringing that back, and bringing the Salesforce Community Cloud back into play.
Customer loyalty started in the B2C space, and in the B2B market you're dealing with the same individuals as a B2C company—they just have their company persona in front of them. People still function and think the same way in both worlds, and some of the same practices work fluidly throughout both.
Which internal team handles your brand advocacy strategies?
The 30-, 60- and 90-day proactive outreach happens on the sales team with our account reps. They establish a relationship from the beginning, so at the end of the year, they've already built a front-end relationship. We also have our customer account managers on the sales side, and their job is enabling that post-sale proactive outreach.
The community aspect and the rest of the life cycle is handled through the marketing department. I also work closely with our support teams to make sure people's problems are getting answered in a timely fashion.
What does the collaboration between those teams look like?
The teams used to be separate, but one of my focuses is making them less siloed. I work with account reps to tear down those walls and get involved on calls and communications with the customer from the beginning. Tearing down those silos is pretty easy for me to do because I already have trusted relationships with many of the different organizations in the company.
Other than coordinating between those teams, what are your biggest challenges in creating advocates out of your customers?
My biggest challenge is having enough time to give all of our customers enough attention. You want to talk to everyone, but it's just not possible. Giving that attention, listening and providing feedback is how you create brand advocates, so we have to come up with programs that can talk to the masses.
Content Provided by eMarketer.