NEW YORK – June 26, 2017 – In a recent study conducted by Small Business Expo, America's Biggest business trade show and conference, a statistical survey¹ based on 741 business owner registrants projected their sales to increase in 2018. Survey shows 49% of registrants projected their 2018 sales to increase by 20+%; 22% of registrants' sales to increase by 10-20%; 16% of registrants' sales to increase by 6-10%; 13% of registrants' sales to increase by 1-5%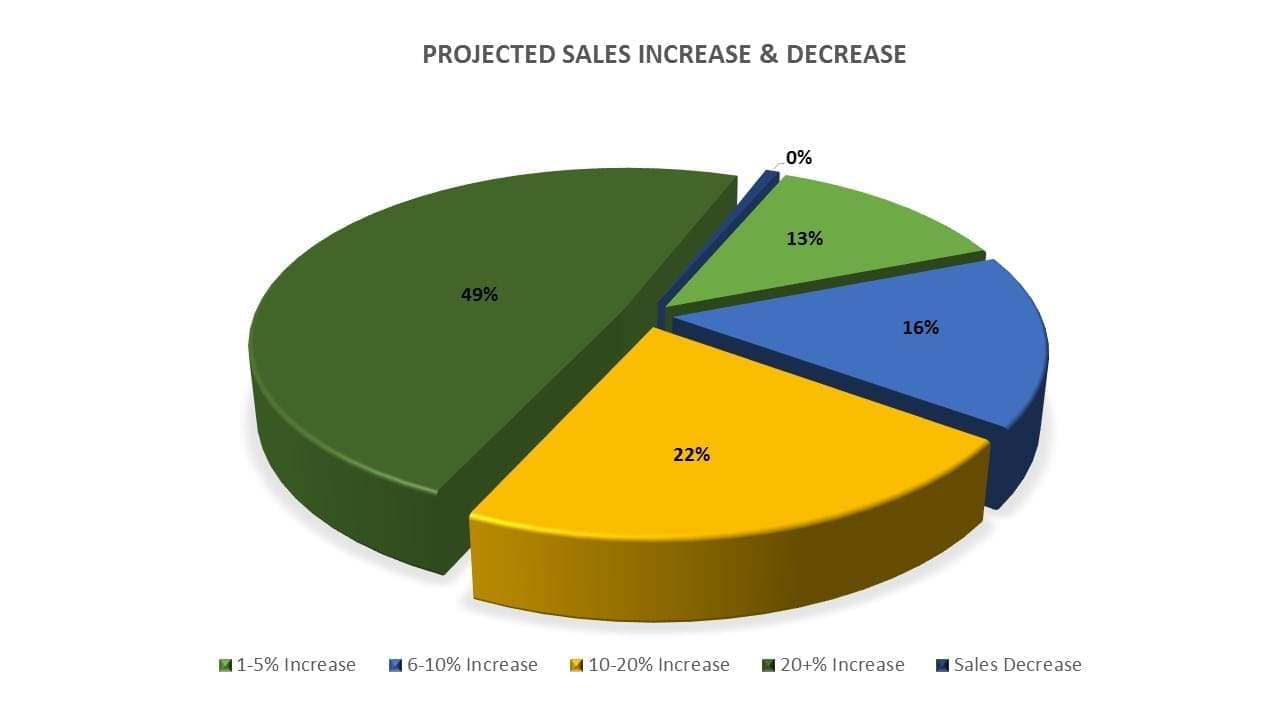 Based on 2017 Small Business Expo attendee registrant polling of 741 registrants.
NOTE: Small Business Expo gives permission to republish this article and business statistic in your business and post features (TV, Radio, Print, etc).
For more information please contact: Susan Baah, 212-651-0679, Susan@theshowproducers.com.
About Small Business Expo
Small Business Expo® is the nation's largest small business networking and learning event in the country. In 2015-2016 it was ranked as an Inc. 5000 company as the fastest-growing privately held business. Every year, over 100,000 small business professionals and entrepreneurs across the country attend Small Business Expo to take their business to the next level. The show's owner, Film, Stage & ShowBiz Expo LLC. was founded in 2008 by Zachary Lezberg.
###